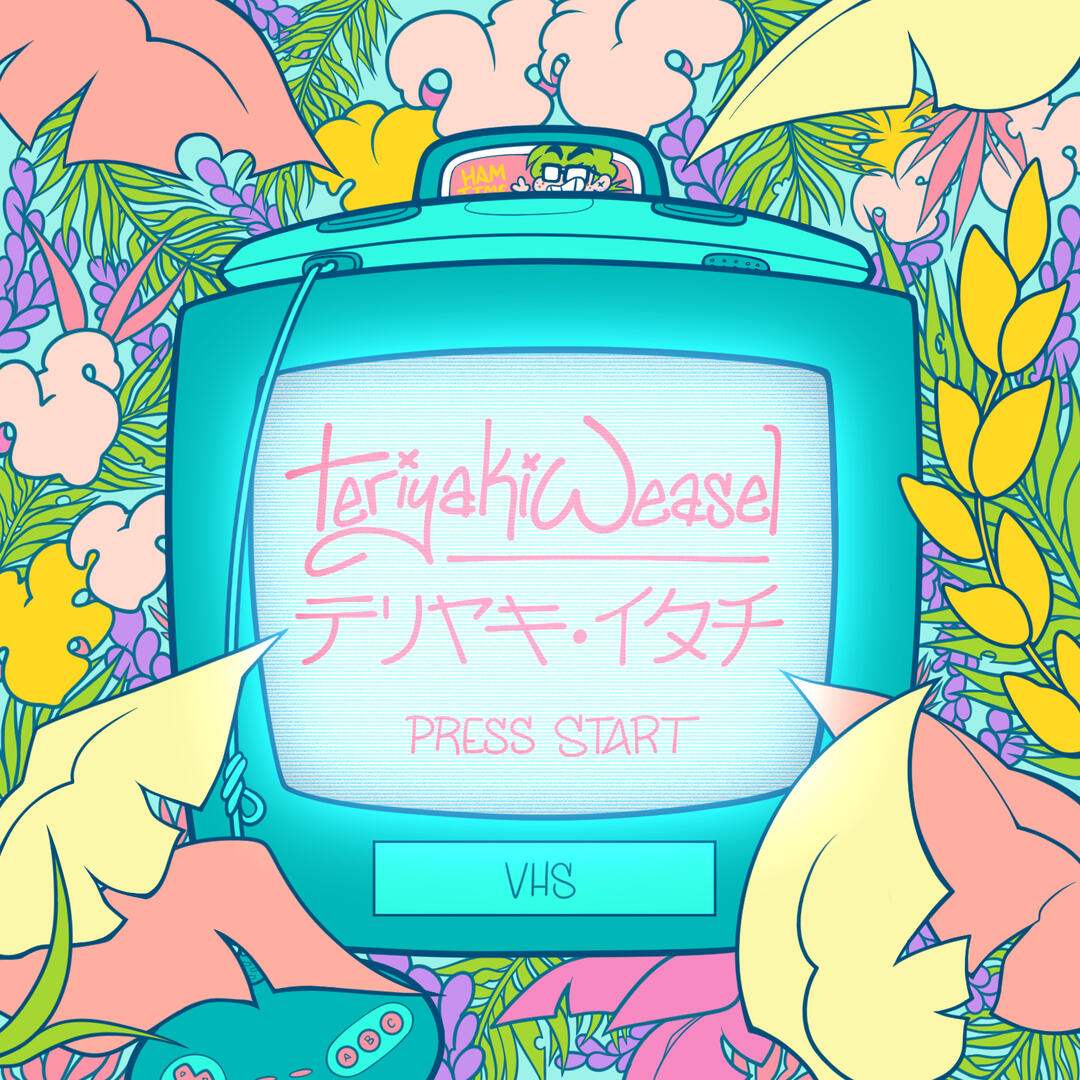 TeriyakiWeasel
ILLUSTRATION | CONCEPT ART | ANIMATION
Work
Original
Fanart
Commission Work
Merch Design
Convention Tables
About
H. Michael Allen
"Hams"
33 / Aries
Iowa based illustrator, Mississippi boy, transmasc, food fan, animal friend, casual gamer, vegetarian, paleontology and entomology enthusiast
Contact
Email: hams@teriyakiweasel.com
Discord: teriyakiWeasel#2694
This form uses reCAPTCHA
Commissions
Prices listed are for personal use only. Please contact for commercial use
Sketch Commissions
| | |
| --- | --- |
| Chibi 5"x7" | $75 |
| Portrait/Bust 5"x7" | $120 |
| Waist up - Full Body 5"x7" | $150 |
| Additional Characters | +half |
| Prices for detailed backgrounds and additional elements vary | |
Clients will receive a full resolution png upon completion
---
Sketch Commissions - Colored
| | |
| --- | --- |
| Chibi 5"x7" | $125 |
| Portrait/Bust 5"x7" | $175 |
| Waist Up - Full Body 5"x7" | $200 |
| Additional Characters | +half |
| Price includes simple background textures | |
| Prices for detailed backgrounds and additional elements vary | |
Clients will receive a full resolution png upon completion
---
Crayon Commissions
| | |
| --- | --- |
| Chibi 6"x8" | $100 |
| Portrait/Bust 6"x8" | $150 |
| Additional Characters | +half |
| Price includes USA shipping and simple background | |
| Prices for detailed backgrounds and additional elements vary | |
Clients will be shipped the drawing and receive a high resolution scan upon completion
---
Paint Marker Commissions
| | |
| --- | --- |
| ACEO 2.5"x3.5" | $75 |
| Chibi 4"x6" Canvas Board | $150 |
| Portrait/Bust 5"x7" Canvas Board | $250 |
| Additional Characters | +half |
| Price includes USA shipping and simple background | |
| Prices for detailed backgrounds and additional elements vary | |
Clients will be shipped the drawing and receive a high resolution scan upon completion
---
Stickers/Twitch Emotes
| | |
| --- | --- |
| Headshot | $40 |
| Additional headshots | $30 |
| Chibi | $125 |
| Price includes flat colors and gradients | |
Clients will receive a full resolution png upon completion
---
Marker and Watercolor Commissions
| | |
| --- | --- |
| Chibi | $310 |
| Portrait/Bust | $360 |
| Full Body | $410 |
| Additional Characters | +half |
| Watercolors: 5"x7" | |
| Markers: 6"x8" | |
| Price includes USA shipping and simple background | |
| Prices for detailed backgrounds and additional elements vary | |
Clients will be shipped the drawing and receive a high resolution scan upon completion
---
Full Detail Digital Commissions
| | |
| --- | --- |
| Chibi 5"x7" | $300 |
| Portrait/Bust 5"x7" | $350 |
| Full Body 5"x7" | $400 |
| Additional Characters | +half |
| Price includes simple background textures | |
| Prices for detailed backgrounds and additional elements vary | |
Clients will receive a full resolution png upon completion
Terms of Service
By ordering a commission, you automatically agree to these Terms of Service. These exist to protect both you, hereafter referred to as "The Client", and Hams Allen, hereafter referred to as "The Artist."
General
Orders may be placed via the Order Form, email (hams@teriyakiweasel.com) or Twitter.

Communication between the artist and client is expected.

Visual references are preferred, but not required.

The artist must receive all references before beginning work.

Revisions will be made for errors made by the artist. After work has begun, any edits requested by the client which fall outside of the agreed-upon parameters will be subject to additional fees. (see Prices and Payment)

Extra WiPs may be sent by request of the client. The artist will automatically provide updates for the sketch and line work when those phases are completed.

The artist reserves the right to terminate client interaction at any time, should the client break professional conduct. This will result in a partial refund, forfeiting payment for work completed (percentage will be based on artist's discretion), and the client will be blacklisted from future commissions.

Artist reserves the right to decline any commission without explanation.
Usage and Rights
The client agrees to use commissioned art only for personal use (ie personal prints, social media icons, etc) and may not claim work as their own.

The artist retains full and exclusive commercial rights to the original artwork. This includes, but is not limited to, posting to the artist's online galleries and, in the case of fan art, producing and selling prints.

All commissioned artwork is for noncommercial purposes only. Redistribution of the artist's work for use in printed merchandise, or as promotion of goods or services is prohibited, unless given explicit consent.

Clients may purchase commercial rights usage upon request.

Under no circumstances may the artist's work be used for NFTs.
Prices and Payment
All prices are USD

Payments may be made via PayPal, Venmo, or Square. Invoices are available upon request.

Payment is required before any work begins. Commissions quoted for $100 or less must be paid up front, in full. Commissions quoted above $100 require a deposit which covers the base price of the sketch (see Sketch Commission prices), and remaining payment must be completed upon completion of the sketch.

Elaborate designs may be subject to additional fees.

Small alterations and the first large edit to the sketch are free; this includes multiple changes if they are requested at the same time. Any large edits following the first will be charged a fee. Following the sketch phase, any large changes will incur a fee; this excludes errors made by the artist.

Prices for traditional media commissions include shipping to clients within the USA. International clients will be required to pay shipping.
Refund Policy
Clients may only cancel during or prior to the sketch phase of their commission. If work has begun, the client will receive a partial refund and forfeit the base cost of the sketch. (see Sketch Commission prices)
Content
NSFW and adult content are generally acceptable.

Clients under the age of 18 are strictly forbidden from purchasing commissions involving nudity or sexual content. By contacting the artist about a NSFW commission, you are expressly agreeing that you are over 18 years of age.

Commission requests involving the following subjects will not be accepted: hateful or discriminatory content, any form of sexual conduct involving minors/characters who appear to be minors, any form of sexual conduct involving non-anthropomorphic animals (bestiality), and any non-consensual sexual content.
ToS is subject to change without notice. Commissions ordered prior to revisions will not be affected.Last updated: 1/22/2022